Duvine provide a range of self-contained battery trays for easier installation, service and replacement.
These come in a range of Voltages and Currents, with the ability have A + B banks.
Starting from 1U 19" rackmount dual pluggable 48V 2Ah packs.
Voltages available:
12V  –  24V  –  48V  –  60V  –  120V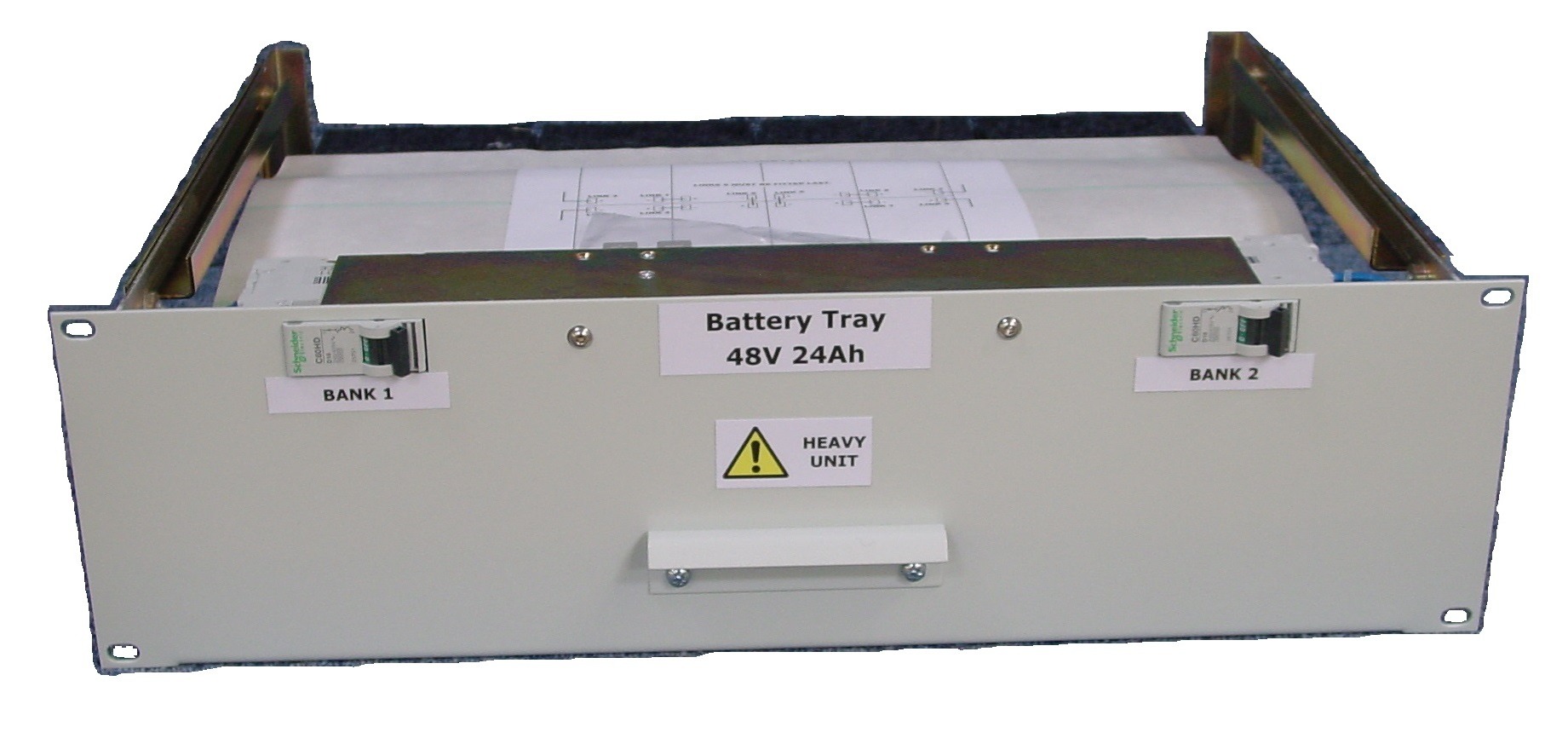 Duvine also provide a range of free standing or rack mountable battery trays.
For use as a free standing battery rack, or inside an exsiting cabinet.
Please let us know your requirements