Duvine has been designing and manufacturing power supplies and chargers to the rail industry for over 30 years.
We have worked directly with Network Rail and associated companies to develop and supply systems for both infrastructure and on-board applications.
Working alongside the industry and using our expertise and experience, we are able to provide technical assistance and design expertise to supply and create unique solutions, which are compact, modern, and fit for purpose in these harsh and demanding environments. Giving us a better understanding of the critical design constraints and needs of the sector. Duvine's' in-house design team offers creative solutions to meet the industries demands, no matter how challenging these may be.
Understanding these industry challenges allows Duvine to provide sustainable, efficient, and cost effective long-term power solutions.
These power solutions enable rail companies and operators to create better journey times by increasing network capacity, improving reliability, and making the rail networks more efficient and sustainable.
Duvine is the only UK company PADS approved to supply chargers, axle counters, level crossing, point-end switching and signalling power supplies to Network Rail.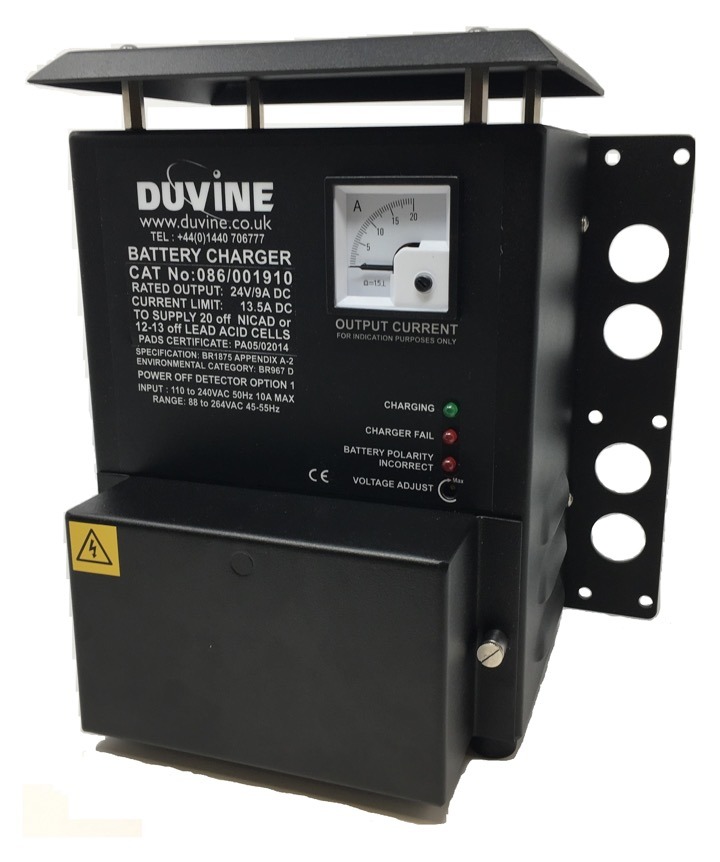 DD910 battery charger series
PA05/02014
See data sheet for catalogue numbers
Level crossing
Signalling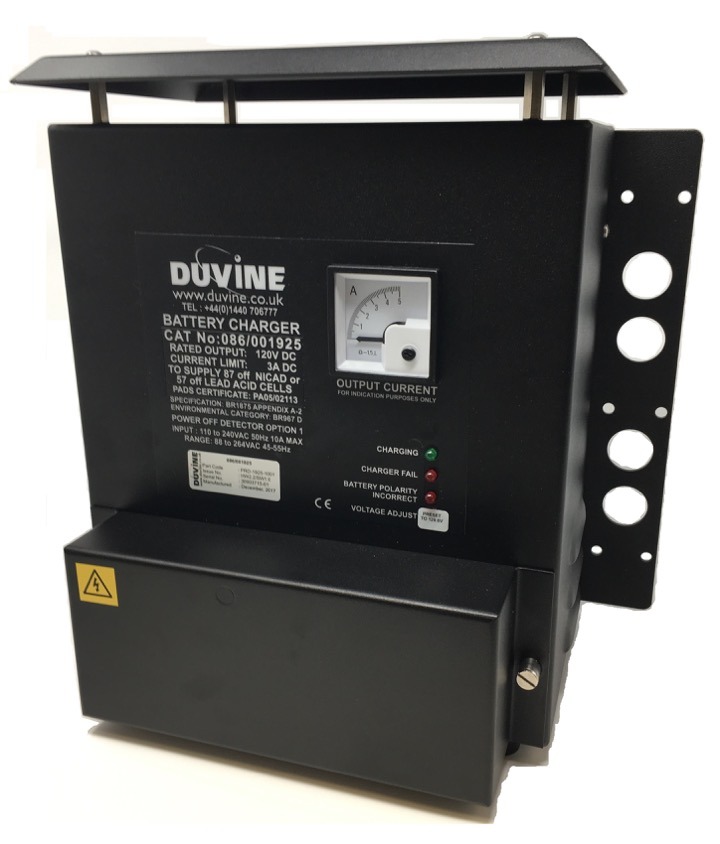 DD920 battery charger series
PA05/02113 
See data sheet for catalogue numbers
Point-end switching
Level crossing
Signalling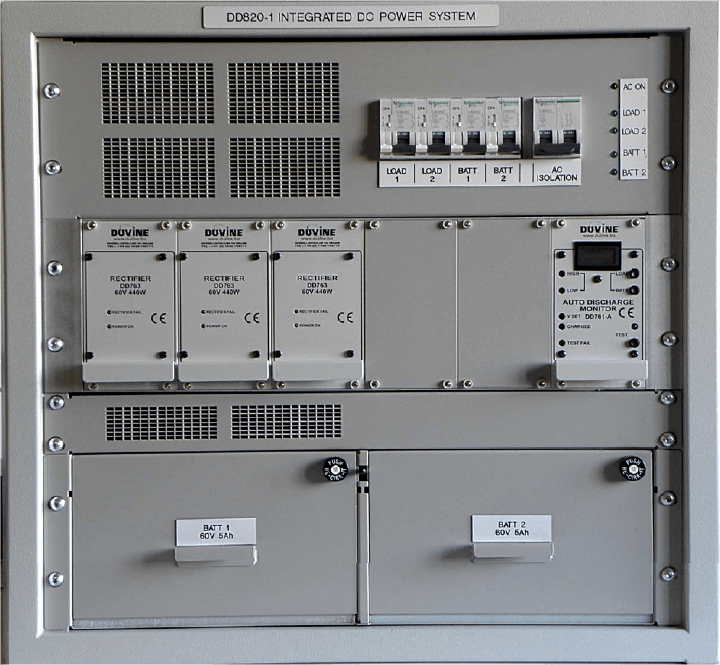 DD820 series of modular DC power systems/ battery 
PA05/05535
See data sheet for catalogue numbers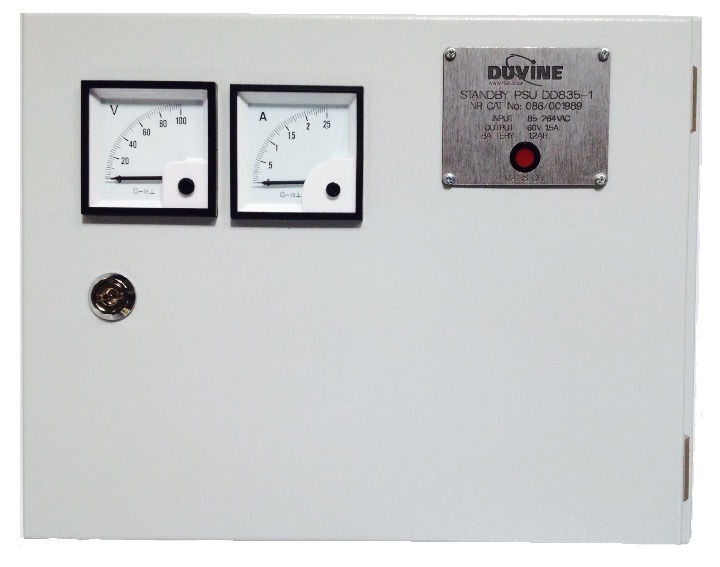 DD835 is a wall/floor mounted power supply/charger 
PA05/03952
See data sheet for catalogue numbers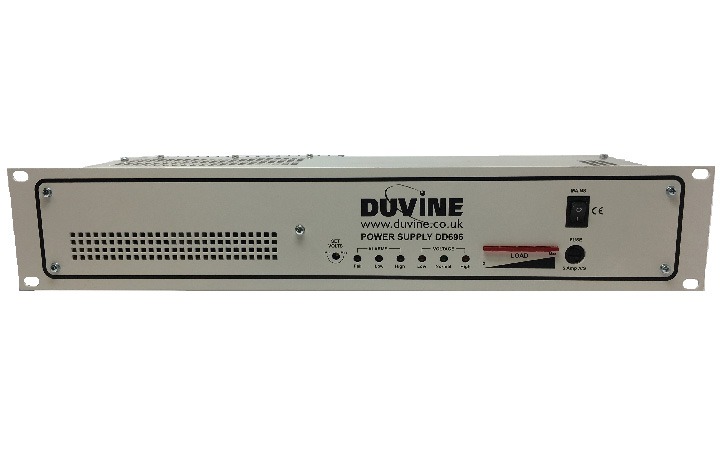 DD696 power supply/ charger
Catalogue number: 088/997488
Custom:
Have a requirement which is outside of our standard products? Let us know your requirements and our dedicated team of design engineers will work with you to design, create and manufacture your required solution. Find out more…